Since Facebook launched in 2004, 150 billion friendships have been formed, 1.13 trillion likes have been given and 250 billion photos have been uploaded on the social platform. Here are the 12 most interesting facts about Facebook!
1. Facebook experiences 600,000 hacking attempts – every day!

There are over 600,000 hacking attempts on Facebook every day. Every 24 hours, there are over 1 billion logins on Facebook. Of these, approximately 600,000 login attempts are made by people trying to log into other people's Facebook accounts to access photos, messages and other personal information. Facebook is giving away In addition, a minimum $500 bounty to any individual who can hack their website (not user accounts).
2. You can select 'Pirate language' on Facebook

You can change your language settings on Facebook to 'English – Pirate' (i.e. pirate language). With the pirate language feature, menu items etc. are renamed; for example, 'Messages' is called "Bottle o'messages" and 'Edit profile' is called "Repaint ye ship". The pirate language can be turned on as follows: Log in to your Facebook profile > Settings > Language (edit) > Select 'English – Pirate'.
3. People with smartphones check their Facebook profile 14 times a day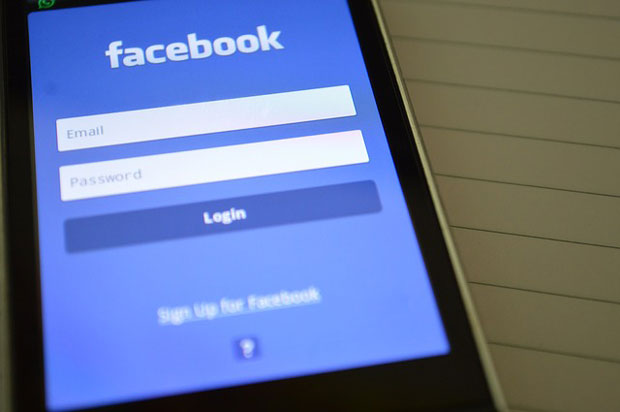 A US study has shown that on average, the US population checks their Facebook profile 14 times per day. The same study found that Americans spend an average of 2 minutes and 22 seconds per session on Facebook and around 30 minutes overall on Facebook's mobile platform.
4. Facebook keeps track of which pages you visit – even after you've logged out of your Facebook account
Like Google, Facebook monitors their users' behavior on the internet. This is primarily to display relevant advertisements to users, which increases the social network's advertising revenue. In order to keep an eye on users, Facebook uses cookies and various plugins in particular.
5. There are only 3.74 friends between you and everyone else on Facebook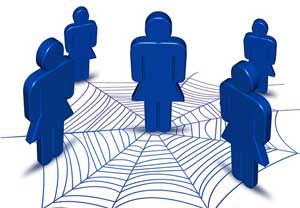 On average, no person on Facebook is more distant from you than 3.74 friends of friends. The reason for this is a 2011 survey, which examined Facebook's then 721 million friendships and found that all Facebook users are connected to each other through an average of 3.74 friends of friends. The inspiration for the study came from a theory put forward by a Hungarian writer, Frigyes Karinthy, in 1929. According to this theory, all people in the world are connected through 6 links of friendship (i.e. 6 friends of friends).
6. Photos, likes, messages and friends
What happens on a typical day on Facebook? 350 million photos are uploaded, 3.5 billion likes are given and 10 billion messages are sent. Since Facebook launched (February 4, 2004), 150 billion friends have been made, 1.13 trillion likes given and 250 billion photos uploaded.
7. There are more than 30 million dead people on Facebook

It sounds scary, but it's a natural part of the evolution of the relatively new social media. Being made up of living people – who will eventually die – there will inevitably be an abundance of dead people on social media. Facebook has chosen not to say how many, but a 2010 calculation estimated that there were over 30 million profiles of dead people on Facebook at the time.
8. Facebook is part of 1/3 of all divorce filings in the US
Even if Facebook isn't the cause of divorce, social media certainly plays its part in the way cheating spouses connect with the outside world. I 2011 included the word 'Facebook' in 33% of all divorce filings. In the same year, over 80% of US divorce attorneys confirmed that social networks were increasingly important in divorce proceedings.
9. Facebook's 'Like' and 'Share' buttons are found on 7.5 million websites
Facebook's famous content sharing buttons ('Like' and 'Share' buttons) can be found on approximately 7.5 million websites outside of Facebook.
10. Facebook generates 2.37 dollars per user

In the third quarter of 2014 Facebook had a turnover of 3.2 billion Considering that there were 1.35 billion users in total, this translates to a revenue of $2.37 per user.
11. Facebook is blue because Mark Zuckerberg is colorblind
In an interview with the New Yorker in 2010 Mark Zuckerberg told us that he chose Facebook's blue color because he is red-green colorblind and that "blue is the richest color for me – I can see all shades of blue"
 12. Mark Zuckerberg's fortune

During Facebook's first summer, the Zuckerberg family invested $85,000 in Mark's company to keep it alive. Today, Mark Zuckerberg is worth over 100 billion dollars.