1. Corn: In Peru, more than 55 varieties of corn are grown, which is the highest number of varieties in the world. As a result, in Peru you can get corn in almost every color imaginable – including yellow, pink, purple, red, brown, white and black!
2. Potatoes: The potato originated in Peru and today there are over 3000 varieties in the country. An old saying among proud Peruvians is "Soy mas Peruano que la papa", which means: "I am more Peruvian than a potato"
3. Grilled guinea pigs: Guinea pig is a traditional dish in Peru, served crispy fried with the whole thing – head, tail and legs. In Peruvian, guinea pigs are called 'cuy' because they make the sound "cuy, cuy". The guinea pigs are grilled and typically served with boiled potatoes and possibly other side dishes such as peppers or beans
4. Natural resources: Peru is the world's 6th largest coffee producer and also the world's 6th largest producer of gold. In addition, Peru is one of the world's leading producers of silver, copper, lead and zinc. Peru also has one of the world's oldest petroleum industries and produces some of the world's finest cotton (Pima and Tanguis).
5. National drink : Peru's national drink is called 'Pisco sour' and is made from Pisco brandy, lemons, sugar, water, eggs, ice and topped with bitters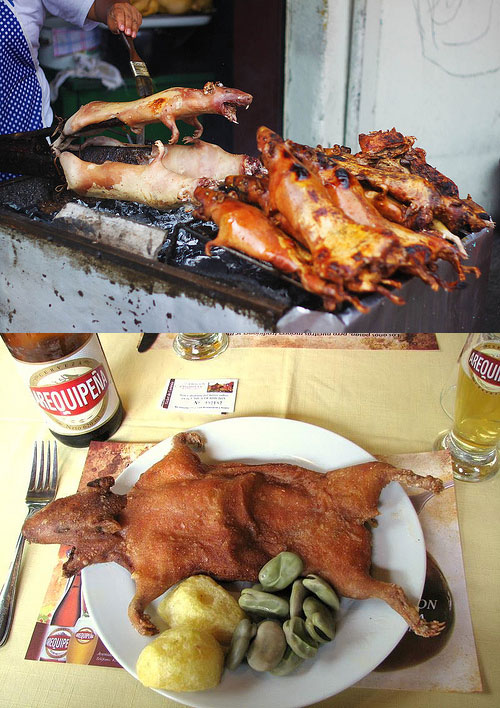 Fact: In Peru, grilled guinea pig is a traditional dish typically eaten with boiled potatoes
6. Cerro Blanco: The world's highest sand dune is called Cerro Blanco and is located in the Sechura Desert in Peru. From top to bottom it measures 1,176 meters!
7. The Incarnate Kingdom: The Inca Empire emerged in the 14th century and had their headquarters in the city of Cusco, located in the south of Peru. The Spanish arrived in Cusco in 1533 and made it part of their empire. In 1535, the Spanish established the current capital Lima
8. Lima: Over 25% of Peru's population currently live in Lima. The population is primarily Peruvians descended from Europeans or the so-called 'mestits' (i.e. a mixture of the original Indians and the European outsiders)
9. Iquitos: The highlands in and around the Andes make up 2/3 of the country's area and are inhabited almost exclusively by Indians who speak Quechua (the same language spoken by the Incas). East of the Andes is a sparsely populated jungle where the largest city is called 'Iquitos'. The city can practically only be reached by ocean-going boats, which have to travel around 3,700 km along the rivers of the Amazon to get there
10. Peru today: Peru's recent history has seen alternating periods of democracy and dictatorship. The poverty among the indigenous population gave rise to the guerrilla movement Sendero Luminoso (Shining Path), which was almost completely crushed. Of course, this has not solved the problems of poverty and drug production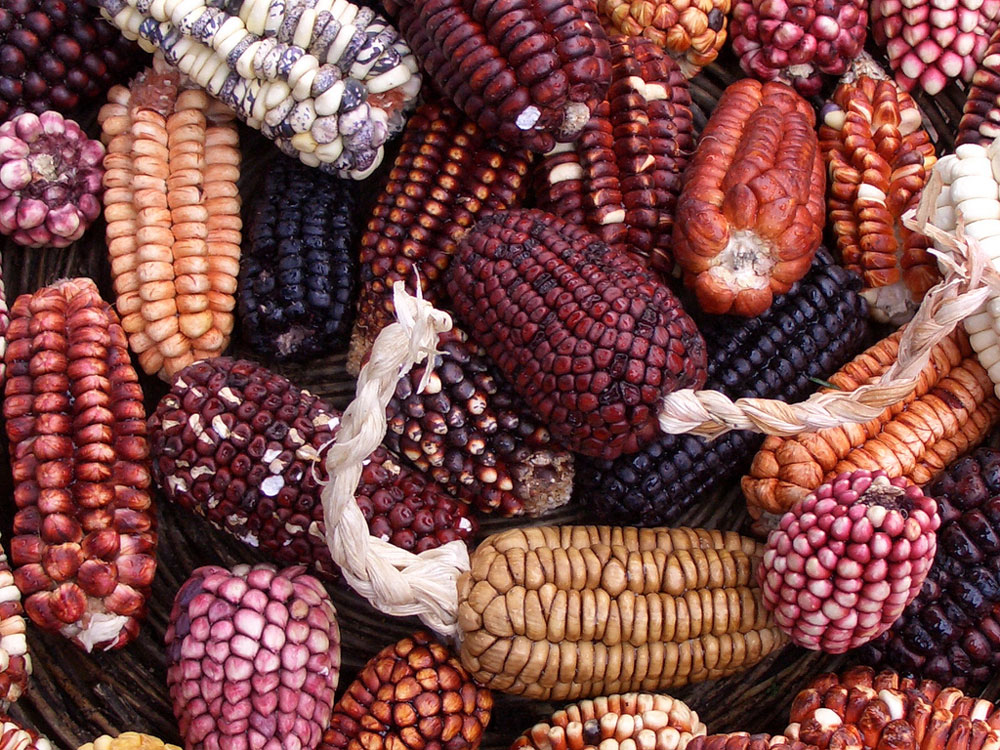 Fact: In Peru there are more than 55 varieties of corn