1. Moldova vs Moldavia: The Republic of Moldova became an independent state in 1991 with the dissolution of the Soviet Union. Moldova is a land territory – which includes present-day Moldova – and has existed since 1359. The difference between the two is further elaborated later in this article
2. Name: The name 'Moldova' comes from the Moldova River, located in a valley that was the political center when Moldova was founded in 1359. The origin of the river's name is unclear
3. Stephen the Great: Moldova's most victorious ruler was Prince Stephen the Great (1457 – 1504), who won 46 out of 48 battles for Moldova against invading forces from Hungary, Poland and the Ottoman Empire, among others
4. Alcohol: The population of Moldova has the highest alcohol consumption in the world (approx. 18 liters of pure alcohol per capita per year)
5. Wine: Moldova has a long and rich tradition of wine production. Archaeologists have been able to establish with certainty that wine has been cultivated in the area since 2,800 BC. – that's almost 5,000 years! Worldwide, Moldova is the 21st largest wine producer. There is also a tradition of individual families producing their own wine and the recipes are passed down from generation to generation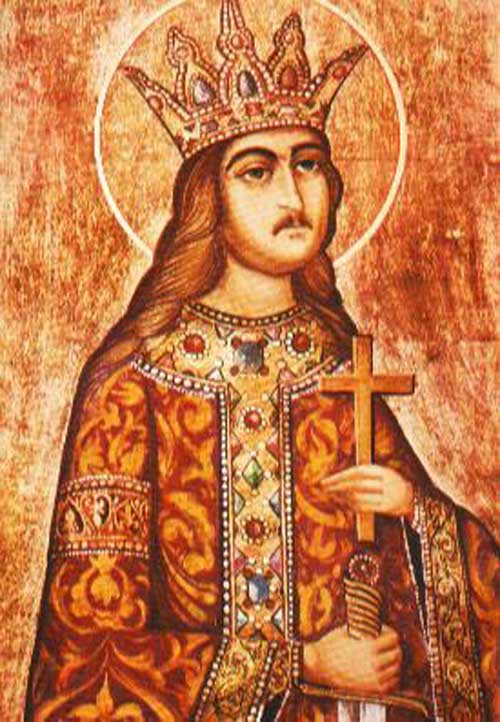 Fact: Moldova was founded by Stephen the Great in 1359. The name 'Moldova' has existed since then, but the Republic of Moldova was only formed in 1991
6. Largest wine cellar: Milestii Mici is the name of a Moldovan municipality as well as the world's largest wine cellar. The wine cellar's corridors are 200 km long, although only about 55 km are in use. The cellar contains around 2 million bottles of wine, which is also a world record
7. Largest bottle-shaped building: The 'Strong Drinks Museum' in the village of Tirnauca is the largest bottle-shaped building in the world at 28 meters high
8. Flag: Moldova's flag is one of the few in the world whose obverse and reverse are not identical. The difference between the two sides is that the emblem – Moldova's coat of arms – is reversed on the reverse
9. Transnistria and Gagauzia: The Moldovan territories of Transnistria and Gagauzia gained independent status on September 23, 1994, in an attempt to ease ethnic tensions in the country. At the same time, all plans to form a union with Romania were abandoned.
10. Custom: It is tradition and custom to take off your shoes before entering a Moldovan home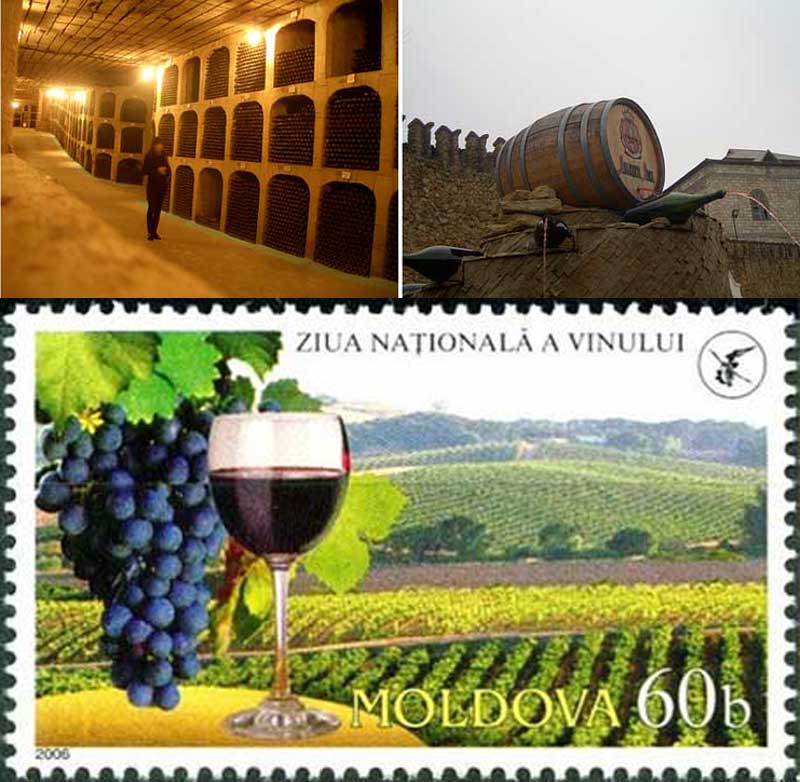 Wine is important in Moldova! At the top are two pictures from the Moldovan wine cellar Milestii Mici, the largest in the world. At the bottom is a stamp celebrating the national wine day.